26.07.2023 – Waste tires undergo numerous recycling processes before they are turned into new tires. A distinction is made between material recycling (sorting, separating and granulating), raw material recycling (e.g. pyrolysis process) and refining as the final step of pyrolysis. As an integrated solutions provider, Zeppelin Systems works with international partners in all areas of waste tire recycling. The German company RCB Nanotechnologies specializes in the refinement of raw-recovered carbon black.
Carbon black, also known as industrial carbon black, is found in almost every black rubber or plastic product. A large proportion of the high-tech industrial material produced – around 70 % of total global production – is required for the production of tires. In addition to large quantities of water, manufacturers use around 1.5 tons of fossil raw materials to produce one ton of carbon black. In addition, the production process for carbon black generates up to 3 tons CO2 emissions. It is estimated that around four billion waste tires are currently stored in landfills worldwide, and that a used car tire contains around 3 kg of carbon black.
Recovery of carbon black
Thanks to innovative technologies for processing used tires, this hitherto unused treasure trove of material could be recycled much more effectively in the future. "There is promising potential for customers and the environment in the industrial recovery of carbon black," says Dr. Markus Vöge, CEO of Zeppelin Systems. "We want to offer our customers sustainable alternatives for tire production – with consistent quality and in sufficient quantity," adds Guido Veit, Vice President Sales for Polyolefins, Rubber and Silos at Zeppelin Systems. And this is exactly where the Friedrichshafen-based plant engineering company and RCB Nanotechnologies come in!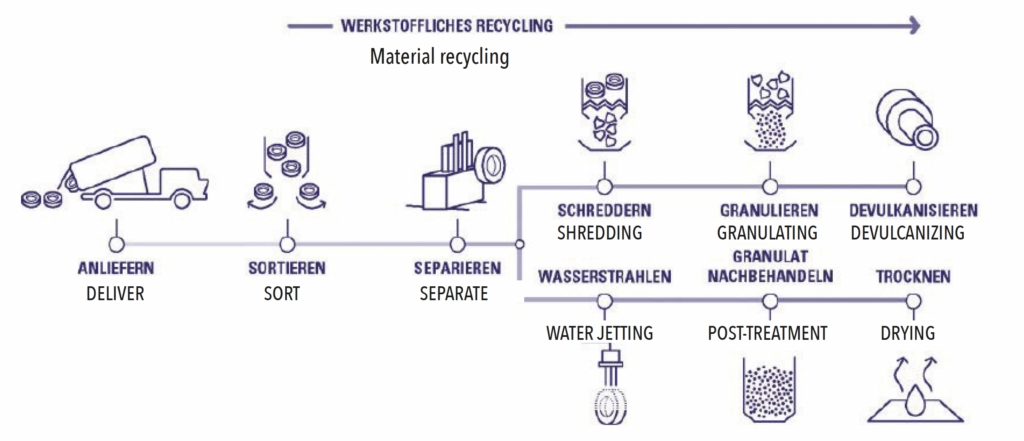 The processes for valuable, raw material and chemical recycling of waste tires. © Zeppelin Systems
New process for pure recovered carbon black
RCB Nanotechnologies developed a new process together with the Fraunhofer Institute for Building Physics IBP. This process has been patented by Fraunhofer IBP and RCB Nanotechnologies has the exclusive, worldwide industrial exploitation rights. In the process, the ash content (currently up to 25 %) is separated from the raw recovered carbon black obtained by pyrolysis. The contamination of the raw recovered carbon black is currently already a major obstacle to the industrial applicability of the material. The ash content will also increase sharply in the coming years, as tire manufacturers increasingly use other additives that are found as "ash" in the recovered carbon black after pyrolysis. Ash contents of 30 to 35 % are to be expected in the foreseeable future, which will make the use of recovered carbon black more and more difficult or even impossible.
The Fraunhofer IBP and RCB Nanotechnologies process is therefore absolutely essential for the continued use of recovered carbon black in order to guarantee an ecological alternative to carbon black in the future. The high-quality and extremely pure recovered carbon black (rCB) produced by the process has a carbon content of approx. 98 %. Numerous tests of the new rCB with well-known tire manufacturers have confirmed that the quality is absolutely comparable with that of the original industrial material (conventional carbon blacks such as N550, N660 and N772) due to the high purity of the refined rCB. This means that certain grades of carbon black can be substituted 100% in the future. In addition, other high-value products, such as silicon or zinc-based compounds, are obtained in the process from the separated ash fraction, thus creating additional, sustainable material cycles for the construction and tire industries. As a solution provider and system integrator, Zeppelin Systems can easily integrate RCB Nanotechnologies' technology into existing or new pyrolysis plants.
Authors: Patrick Buder, Sustainability Strategy Manager Zeppelin Systems and Jan Diercks, Managing Director, RCB Nanotechnologies GmbH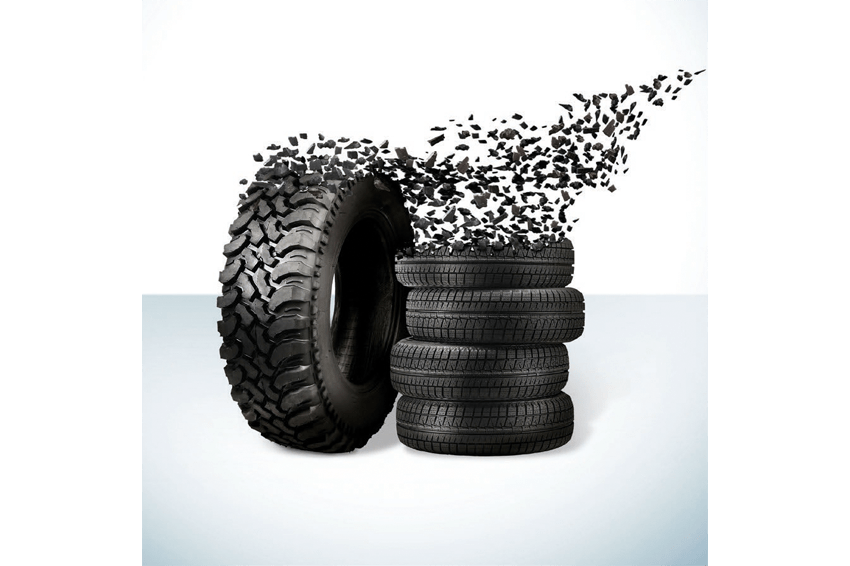 Patrick Buder, Sustainability Strategy Manager Zeppelin Systems asked:
The interview was conducted by Dr. Etwina Gandert, Editor-in-Chief of CITplus.
Waste tires are already collected in large quantities. What usually happens to the old rubber? 
Patrick Buder: According to current figures for waste tire recycling, around 3.5 million tons of waste tires are produced in Europe every year. In Germany alone, around 550,000 tons of used tires were collected in 2021. If every waste tire in Europe were recycled, this would save around 2.45 million tons of CO2 emissions.
The recycling processes currently available on the market generally break down tires into their individual fractions – steel, textile and rubber. The steel is recycled, the textile fibers are often processed into substitute fuel and incinerated, and the rubber, depending on its particle size, is either thermally recycled or used for flooring and sports fields. Increasingly, old tires are also landfilled or disposed of illegally. However, this method of recycling waste tires is no longer sustainable and is increasingly presenting recycling companies with economic challenges. The recycling industry needs to rethink its approach. The potential of waste tires is enormous due to the tire industry's voluntary commitment to use recycled materials in the production of new tires.
Why is the recycling of tires so important and what is particularly difficult about it?
P. Buder: According to the tire industry's voluntary commitments, a tire should be made from 100% natural resources, sustainable and recycled materials by 2050 at the latest. Tire manufacturers are well aware that they need to use high-quality, recycled and sustainable materials, and they know their needs, so they need to find ways to get the volume, specifications and consistency from recyclers. 
This requires innovative approaches that add value to existing processes. The goal is to ensure sufficient volume and consistent quality of recyclates that can be used by the tire industry in the production of new tires. Currently, conventional processes do not allow the use of large quantities of recyclates in a new tire because the quality variations are too great. High-quality recyclates that can be used in the tire industry can only be produced by creating a certain kind of varietal purity.This is possible when waste tires that are not suitable are already sorted out or tire parts are separated during tire acceptance. High-quality tire parts, such as the tread of used truck tires, serve a different customer base than parts from the sidewalls.
What products are created in the process?
P. Buder: As a rule, material recycling yields about 75% rubber, about 15% steel and about 10% textiles, while raw material recycling yields about 33% carbon black and 34% textiles. Depending on the purity and quality, considerable added value is achieved.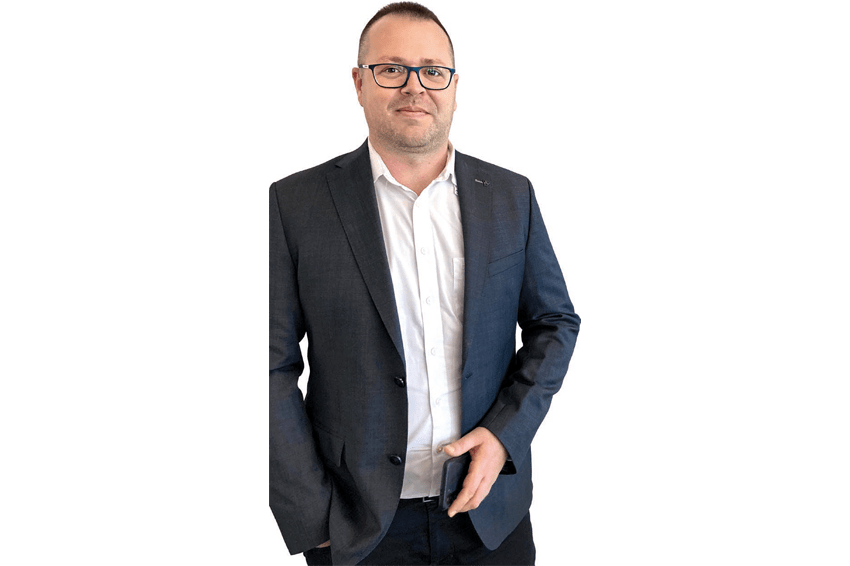 What processes are used in mechanical and feedstock recycling, and what development potential still exists here?
P. Bruder: We are currently working on technology and process optimization projects. We are currently working with technology and process providers in the area of material and raw material recycling. In the area of tire sorting, a partner company – based on a KI technology – sorts tires at lightning speed on the basis of the markings on the sidewalls. The degree of wear is also detected at lightning speed. This technology determines the next step in the recycling process right at the beginning of the entire process chain.
We are also working with another partner to process tire textiles, which generally represent a challenge for recycling companies. The tire textiles are basically compacted and used in road construction. They serve as stabilizers between the binder and the asphalt. Compared with previous cellulose-based stabilizers, the recycled material offers greater mechanical strength and increased resistance to water penetration in the asphalt.
Another technology partner produces rubber granules and rubber powder using a high-pressure water jet process. This process is used in particular for large tires, so-called "off-the-road tires" with tire diameters of up to four meters. Every day, mines around the world produce large quantities of waste tires – the high-pressure waterjet technology, which can be used everywhere, is intended to solve this problem in a sustainable and environmentally friendly manner. 
In order to be able to reintegrate rubber recyclates into a rubber compound or to vulcanize them again, the rubber recyclates must be vulcanized. And the Zeppelin Sustainable Tire Alliance has a strong partner on board for this case as well. In raw material recycling, we work together with Europe's largest and most successful operator of a pyrolysis plant for used tires. 
In the pyrolysis process, scrap tires are broken down into raw materials, resulting in pyrolysis oil and recovered carbon black (rCB). 
Ein weiterer Partner verfolgt das Ziel, gewonnenes Roh-rCB aus dem Pyrolyse-Prozess zu reinigen bzw. den Ascheanteil, welcher regionalen Schwankungen unterliegen kann, zu separieren. Neben reinem rCB entstehen zusätzlich im Prozess weitere, hochwertige Produkte, beispielsweise Silizium- und Zink-basierte Verbindungen.
Another partner is pursuing the goal of purifying the raw rCB obtained from the pyrolysis process and separating the ash content, which can be subject to regional fluctuations. In addition to pure rCB, the process also produces other high-quality products, such as silicon and zinc-based compounds, resulting in sustainable material cycles for the construction and tire industries. In tire production, we also work with raw material suppliers who offer sustainable products – for example functional additives – to reduce rolling resistance. We see further development potential in tire recycling in the targeted separation of waste tires, such as the separation of individual tire layers or the analysis of raw materials in tires. This allows the tires to be fed into the best recycling process.
Why is a Sustainable Tire Alliance needed and what does it look like in concrete terms?
P. Buder: The Zeppelin Sustainable Tire Alliances stands for tire-to-tire recycling. It pursues the goal of sustainably supporting the circular economy and boosting it on an industrial scale. It uses technologies that aim to produce high-quality recyclates and ensure reproducible qualities in sufficient quantities.
Zeppelin Systems sees itself as a system integrator and solution provider in the field of tire production and tire recycling. Together with our technology partners, we offer scalable and highly automated plant concepts along the recycling value chain under the umbrella of the Zeppelin Sustainable Tire Alliance. We are convinced that tire recycling as an industry must be viewed holistically in the future and cannot stand alone as a stand-alone solution. Furthermore, the Zeppelin Sustainable Tire Alliance is in close exchange with the industries in order to qualify the secondary raw materials and build up the corresponding sales markets. We will continue to work emphatically on this together with our partners.
Source: "Gewinnung von hochreinem Ruß aus Kautschuk" – aus CITplus 7-8/2023
Download press release